romanelli coffee
COMMISSIONED WORK 2022 & 2023
I had the great pleasure to work on packaging illustrations for Romanelli Coffee, 
a family business run by father and son. Together they offer Italian espresso 
and coffee with the highest quality beans.
​​​​​​​
For the two packages we designed in 2023, we wanted to evoke a feeling of lifestyle. One on the theme of sport and vitality and one on the theme of road trips and wanderlust, both in relation to coffee.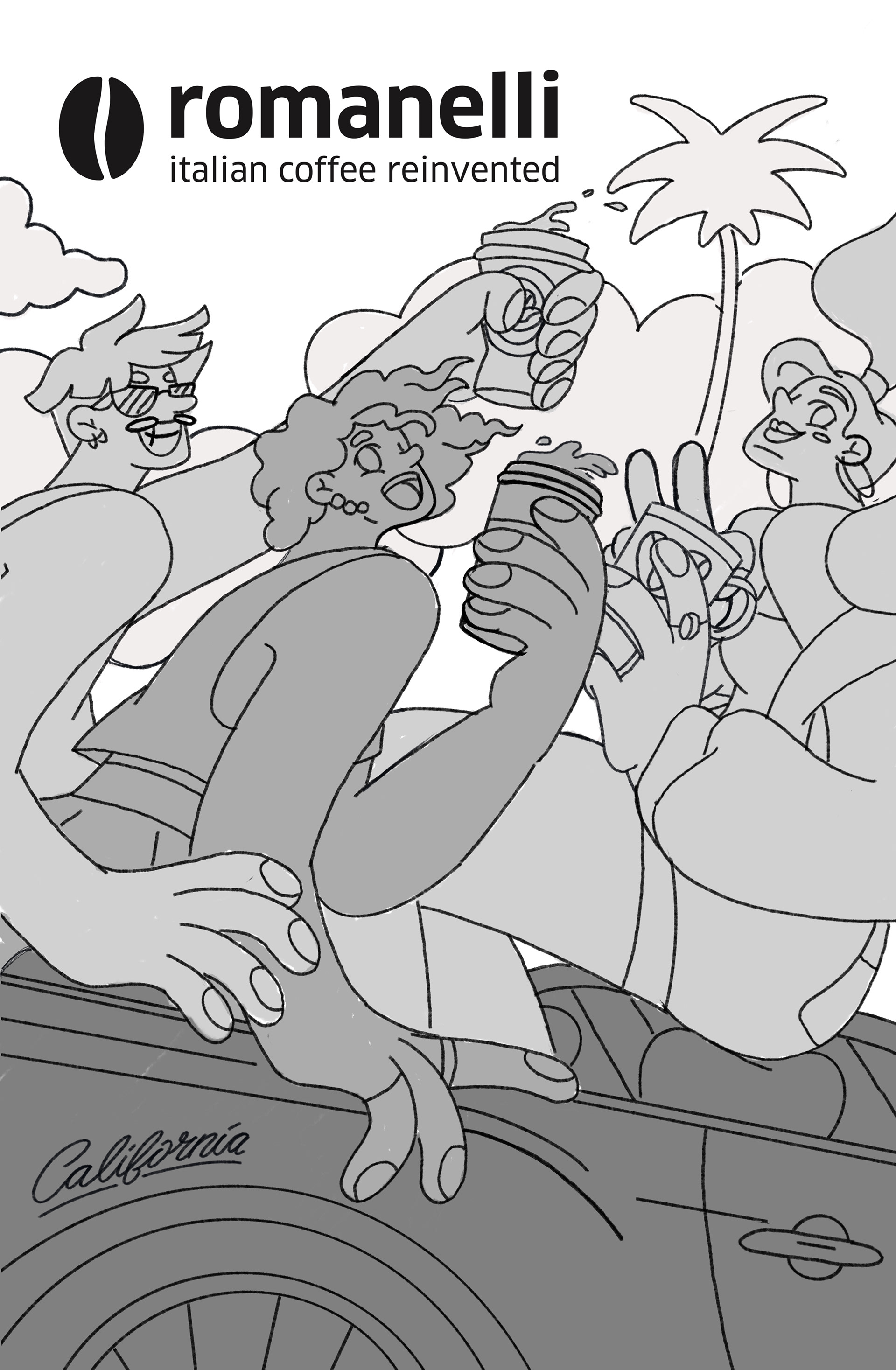 In 2022 we designed three coffee packages, all showing scenes in different environments and circumstances where coffee is drunk. One shows a weekend morning, the second a day at the office and the last one a bustling morning in an Italian espresso bar.
Alternative unused concept